Alesia's Magnolias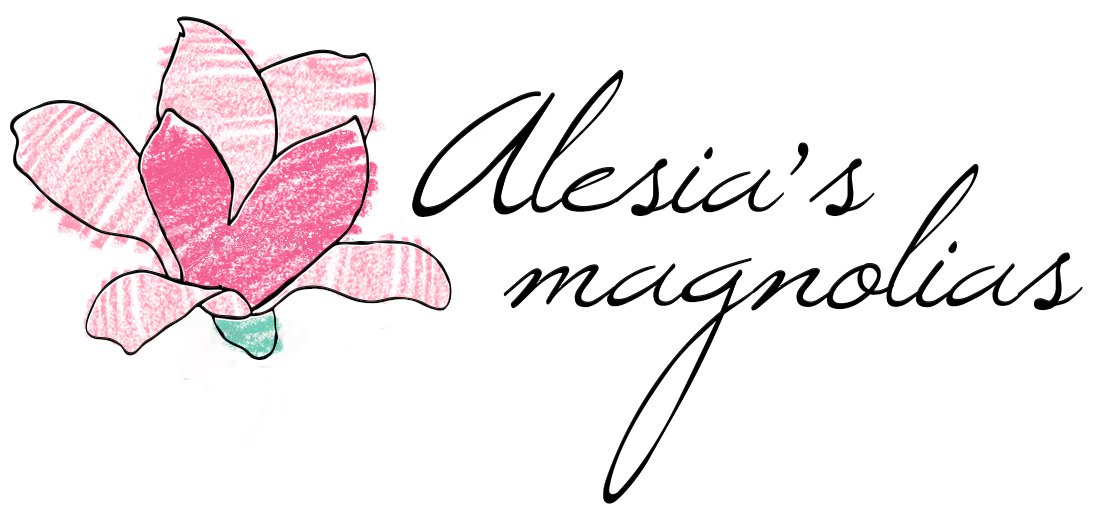 I know, it's been a while. I hate HATE posts apologizing about not being able to update, then promising I will update the site, and then I falter off again into some unknown piece of the universe. The reality is I needed to step back from it all, the internets, the blogs, the videos, the Nonna Maria so I can refocus my vision. It's a tough thing to do but it must be done and with that new-found reflection I've come back to my work, slowly, and with more honesty. For those wondering about Nonna Maria, she will be back and bigger and better than ever. In fact, you can meet her tomorrow if you want.
Tomorrow I get to celebrate a cause that's very dear to my heart (no pun intended). My nephew, Justin, was born with a heart condition that almost took his life and because of complicated heart surgeries done even before he was 6 months old he got to celebrate his 2nd birthday last Wednesday. Sometimes, however, there's always the other side of the coin, as is the case with little Alesia. Alesia was a 2 year old girl, full of life, light, and beautiful energy who passed away on May 1st, 2010 from a very rare heart condition. Her parents (Sheyda Senoglu and Vasilios Karidogiannis), who are warm, kind, loving, and personal friends of mine have decided to honor Alesia's memory with an annual event designed to raise money for the Montreal Children's Hospital via Alesia's tribute fund. Sheyda and Vasilios have turned a parent's unspeakable horror into an act of selfless gratitude and celebration and I am honored to have been invited as a guest (with Nonna Maria, of course

) to perform. I personally invite you to attend, bring friends, family, children. Let's honor the memory of little Alesia as best we can so that the little Justins of this world can have a better chance. The event happens all day with plenty of guests and activities for children and adults alike! From the bottom of my heart, I'd love to see you all there.
Information on event -> https://www.facebook.com/event.php?eid=151782014858666&ref=ts