Turn Off the Sarah Palins!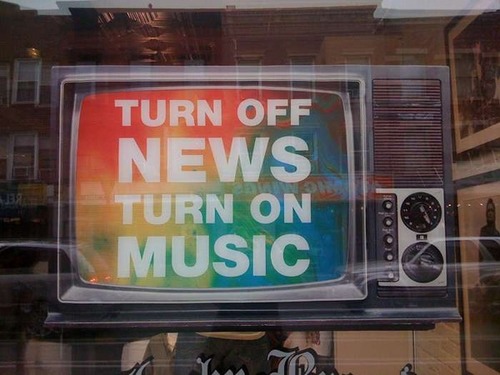 Hey. What's up? Oh not much, just self-examining, changing my world one bit at a time, controlling the universe, whatevs. Well, that sounded a little pompus and high-minded but in all seriousness I find more and more evidence in my everyday waking life that proves that we can do, be, want, and get whatever we imagine. Good or bad, our thoughts are ALWAYS working to manifest themselves into our living material reality.
The more I solidify this fact of the universe in my own mind the more I find myself looking within, looking for something to change or do that'll reflect in a positive way in my material universe. One of those things was to practice non-violence towards living things. That also includes insects and animals. My girlfriend is not much of a fan of my newfound rule.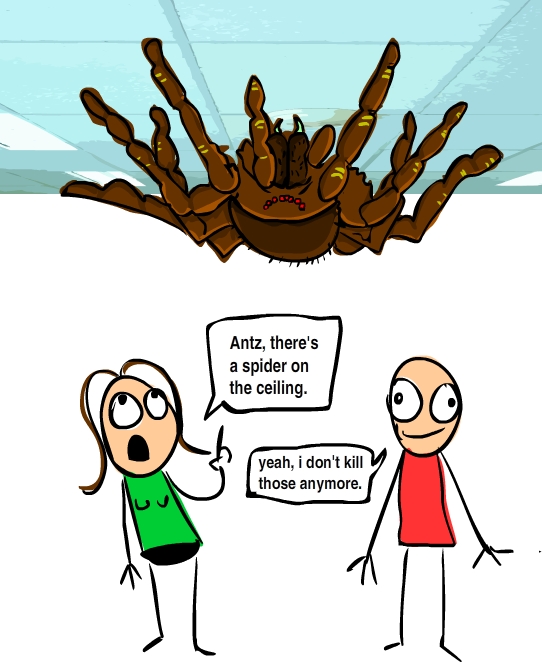 I believe in interconnectivity, in the global consciousness, that we, as beings, are all connected on a deep level with all the things in our universe. I believe that the most real things about us all is really the things we can't explain, the soul, the spiritual essence within us all. In science it's called Quantum theory in Religion it's called heaven. Now, I'm not going into a long winded blog post about my beliefs as I'll save that for another blog post. The point of this blog post is: DON'T SAY OR DO STUPID SHIT THAT COULD LEAD TO DEATH OR VIOLENCE AGAINST OTHER HUMAN BEINGS.
Okay, where am I coming from with this? Well, the recent shootings in Arizona where a gunman shot and killed six people (one of them a 9 year old girl) and injured 14 others, one of them being a congress member named Gabrielle Giffords. Gabrielle Giffords was also one of the congress members to appear on a map that Sarah Palin had on her website which marked, with crosshairs, all the congress members that supported health care. The map was also taken down immediately after news of the shooting. Now, here's a lesson on ideas. Ideas will become things. When you think of something, it enters consciousness and it's out in the open, ready to be perceived by others. Whether you make your idea happen or not, the longer you spend dwelling on it, the longer you WANT it to happen, then it will happen somewhere, sometime, somehow.
It enters the universal consciousness and it manifests itself in some form or another. Ever have an idea for an invention and then see, a few days, months, or years down the line that it's been invented? Well, the same holds true for negative ideas, thoughts, and emotions. When you convey images such as crosshairs etched over names or people, you're also suggesting an idea. When you tell your supports not to retract but to RELOAD, well, you're suggesting an idea. If you're someone like Sarah Palin, who has millions of (delusional) followers, it's easy to incite things. Ideas can spread quickly and suddenly and depending on the idea it can be a cancer for us all or it can help us. Spreading ideas of VIOLENCE will spread VIOLENCE. Sarah may not of pulled the trigger that day but she incited an idea into the consciousness of her followers. This isn't about gaining any political ground here (I'm Canadian for hell's sake) but about not inciting the very things that do us harm. When people like Glenn Beck, Sarah Palin, and Bill O'Reilly, who have thousands and thousands of people who watch them daily make a mention of violence, although they're only words, they're as dangerous as loading a gun, cocking it, and pulling the trigger. Why? because the more minds they infiltrate, the more their "idea" gains legs. Do you think they same thing would have happened if instead of spreading messages of hatred towards other party members as their main tactic, they'd spend more time in intelligent discussions and reasonings? The answer is certainly no.
How do we fix this? Well, it's not by pointing fingers and blaming others. It's by giving less power to the things that make us delusional. Turn off your news, stop talking about Sarah Palin, Glenn Beck, and Bill O'Reilly. They're smarter than we think and their sensationalist views on the world is what keeps them in the headlines. When Sarah Palin says something dumb (which is pretty much every time she opens her mouth) the internet erupts with people on either side saying "how dumb she is" and those who are supporters solidify their stance with supporting her. The best way to get rid of Sarah Palin is to choke out the media attention she gets from any source. If we do our best not to react with her, she'll fade away. Sarah FEEDS on both the good and bad press about her because it keeps her in the press. The best way to cure ourselves of the Sarah Palins is to stop putting their every action, good or bad, in the news. Doesn't matter if they're republican, democrat, vulcan, or elf, if they're rhetoric is cancerous, if they spread hatred, if they incite violence, they should not be anywhere in the media where their message can be delivered to someone ready to put these words into action.
It's 2011, it's a new year, make the resolution to turn off the things that poison us. Turn off the news, stop reading the paper, float towards the things that add value to your life and the life of others. We can make the world a better place not by being on the winning team but by understanding we're all on different teams, we all have our own intentions and beliefs, but at the base of these all we're altruistic, loving, and compassionate for each other.
Finally, I'll end by asking you to check out what Jon Stewart has to say on this whole Arizona tragedy here (Canadian Link).