I think I'm done trying.
Really, I am.
What has started as a journey through the world of self-discovery has lead me here, to this moment, where as I type this I can accept that I am indeed an anxious person. If these were the stages of being wrought with the news of a terminal illness, I think I'm getting over the brink of rejection and falling into the peace of acceptance. The truth is, I really want my dreams to come true and in wanting this you struggle with the notion of value and the value that you believe you're worth. I want to be a filmmaker. I want to be the next Steven Spieldberg, James Cameron, or even Quentin Tarantino. I know saying something like can bring about lots of flack from others and there'll always be those who are ready to bring down your dreams, there'll always be those who tell you to "be realistic." And, you know what? Be grateful for these people because they test your resolve. They test you in how strong and committed you are to being that person you want to be. The more time you spend BEING who you want to be, the more you become who you want to be. Lady Gaga walked around telling people she was a "superstar" before she was anything but. PROCLAIM who you are and EMBODY it.
[audio:http://thezimp.com/wp-content/uploads/2011/05/Portal2-10-There_She_Is.mp3|titles=There She Is - Portal 2]
I became a self-help junkie a while back. Reading books upon books on just about everything, from spiritual to scientific, books about sex, body language, meditation, neuro linguistic programming. I've listened to hundreds of audio books, watched documentaries, movies, videos, posted on forums, subscribed to news letters, and so much more. Finally, I ran into one video where the speaker was talking about self-help as an industry and mentioned that, "if self-help REALLY worked, then you'd probably only own one self-help book." That's when it hit me: what am I looking for? Why am I scouring book upon book. What's the answer? Where's my goal? What's the ONE THING that'll change me, that'll make me be me, with no worries? That's when I had ANOTHER epiphany. I had turned my search and journey of self-discovery into an excuse to keep me away from myself. I made feeling good a destination rather than something I needed to tune into. I made it a goal, a point in time. In truth, there is no time or point in space, there's no goal, there's nothing to attain, there's just simply being. When I had this thought, I looked out my window and saw a blade of grass swaying back and forth in the window. There was no one else there, no one else to watch this blade of grass flowing back and forth. It existed just for me, it exists only because I am there to experience it, in it's majesty, being driven by the wind. Now, I might go into new-agey sounding stuff here but I understood it all. I understood what it meant to be alive. WHY we had to be alive. In truth, we're all truly alone. There's no one there to share OUR experience, to feel our feelings, our anxieties, worries, and fears. That everything is just meaningless. However, it's meaningless that it's meaningless. WE are the ones who give life meaning. Watching that simple blade of glass, I realized how everything just existed for me. A conversation I would have with my girlfriend, parents, or friends would be only for my ears. Their voice an orchestra, a song, for I am lucky enough to be the only one to experience it the way I do. This is what life is about. Life isn't about trying to experience it the way you think someone else would, it's about enjoying how you experience it. Loving every moment of it despite what that moment might be. Being calm, peaceful, and present in all moments of your journey. Feeling anxious is part of that, feeling fear is part of that, just as much as happiness is all a part of that. Remember, dear reader, these words you're reading (if you made it this far) exist only for you because you are there to read them. They'll travel through the optical nerves in your eyes, through all your childhood memories, through all the decisions you've made, through all the people you've met and how they've affected your life, through all the music you've heard, movies you've watched, books you've read, through that moment where someone forgot your birthday, and through that moment where you went out of your way to help someone. They'll be filtered by these and then what's left may be that little inkling of something. That little piece that puts you in touch with who you really are. That piece that sends shivers up your spine and connects you with the infinite. It may not even be in anything I've written, it may arise because you've looked off somewhere and noticed something you hadn't before and that brought you to that moment, that place, of a deep-inner peace. In the end, this is worth all the anxieties and the fears, to find this place where you can just be. Find this place and cultivate it, it's the way to true presence, peace, and acceptance that we're human and being human is beautiful.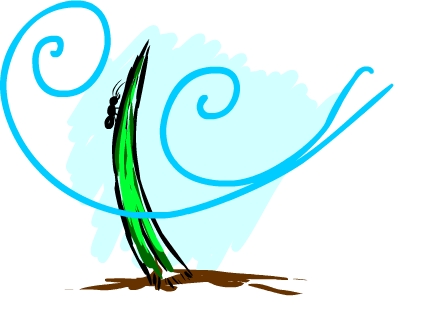 Yesterday, I took out a notepad, I wrote down what I wanted out of life and I put it in a pill bottle. I walked out into my yard and buried it by a young tree. I'm done. I'm done chasing the books for answers, I'm done believing that I'm not worth my dreams, I'm done trying to pretend to be who I really am, this time, I'll just be it. And when I'm not, that's okay too. And, it's okay for you too.b
My plan on becoming the next Spieldberg: I want to make a short film every month. In doing so, I want to refine my skill. Sometimes, as young artists, we set out to do something and it doesn't turn out like we had in mind and we give up. We NEED to give ourselves the chance to let our skills catch up with our tastes. Don't give up, to ANY of you out there who might be working in the arts or toward something they've wanted. Don't give up. YOUR gift to the world is to stay on your path.